[rev_slider alias="headerax-1-1"][/rev_slider]
[rev_slider alias="headerax-11"][/rev_slider]
[rev_slider alias="headerax-1"][/rev_slider]
[rev_slider alias="headerax-test3-1"][/rev_slider]
WHAT YOU WILL LEARN
A complete 80-lesson-program where you will go from production fundamentals to mix & mastering,
through composition, synthesis, harmonics, learning all the best production techniques.
Click on the lessons below to check the specific program
FULLY ON-DEMAND
Learn directly from home when you want. Study at your own rhythm. The course is yours to keep forever
A COMPLETE COURSE
A complete music production course from A to Z. Going from the mindset to mix & mastering, through composition, structure, harmonics and more.
GET SIGNED TO AXTONE
With the academy you have the incredible opportunity of submitting your tracks directly to Axtone. Don't miss your chance.
YOU COULD GET SIGNED TO AXTONE
With Axtone Academy you have the incredible opportunity of going from rookie to stardom by entering Axtone's amazing roster. Submit your tracks in the talent pool at the end of the academy and you could be chosen to be part of one of the leading labels in electronic music.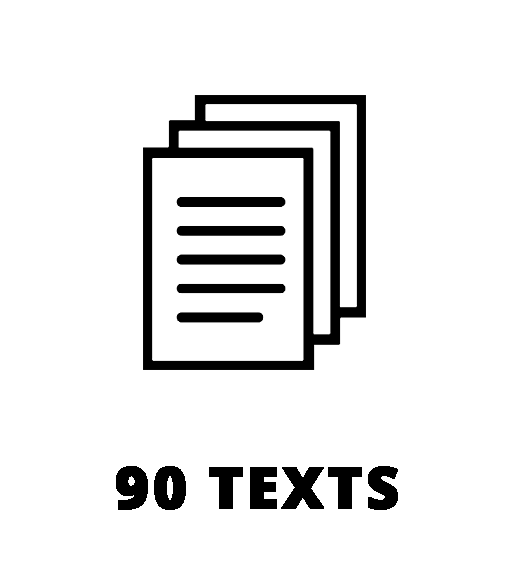 FOR THE NEXT THREE MONTHS, WE WILL BE OFFERING A 50% DISCOUNT TO ALL AXTONE ACADEMY STUDENTS, BUT THE COURSE WILL BE YOURS FOR LIFE
FOR THE NEXT THREE MONTHS, WE WILL BE OFFERING A 50% DISCOUNT TO ALL AXTONE ACADEMY STUDENTS, BUT THE COURSE WILL BE YOURS FOR LIFE
PAY IN ONE INSTALMENT
buy the full course and receive an instant 50% discount
PRICE INCLUDES VAT
TRY THE ACADEMY FOR FREE
Sample a selection of classes before you buy
ACTIVATE YOUR FREE COURSE NOW
THE BEST TEACHERS AROUND
Axwell has selected the best teachers from Axtone and around the industry to build the ultimate team.
Axwell

NEW_ID

Shapov

Mick Wilson
DJ Mag
Alex Tripi
The ReLOUD/Mat Academy
FOR EVERY SEQUENCER,
FOR EVERY LEVEL
The Axtone Academy works for every kind of producer, thanks to it's innovative and multi-level approach it can be studied on any kind of workstation.
[rev_slider alias="sequencer-1"][/rev_slider]
FAQ
What is the payment method?
The payment can be made via Paypal or credit card (all major credit cards) via Paypal website. For people without Paypal there's still the possibility to proceed with the payment properly, with any and usual credit card (prepaid also accepted, but it must be registered on Paypal). Simply specify the preference to proceed with credit card and not Paypal, the Paypal platform can be used to pay with your card. Axtone Academy will not use your card numbers, payment will always be made via the Paypal platform.

Can I repeat the course? How many times?
The course will be forever yours. You can repeat it whenever you want for as long as you like.
What is the sequencer/DAW used in the course?
The course will be held in Logic & Ableton Live mainly, but, as the course is focused on the production techniques and not on specific DAW techniques, it is possible to follow it efficiently with any sequencer.
Should I be a master in Ableton Live or Logic?
No. Every technique can be applied on every DAW without any problem.
Can I buy just one lesson?
No. Our course is structured with a specific flow, taught by sound engineers, music teachers, A&Rs and music industry professionals to guide the student through a techniques and processes' flow, in order to gain knowledge on fundamental aspects to produce high quality's works from zero.
Will I be 100% signed to Axtone?
The decision is up to our A&R team: they'll consider if submitted tracks from students could be suitable for Axtone and optimal for the recording market. All students are guaranteed priority evaluation from the Axtone team.
Do Videos have copyright?
Every video has copyright. Only students have exclusive access to the "material". Moreover, every video is branded with user ID, date and timestamping to guarantee the exclusivity of the learning process.
Must I have a webcam?
No, the students can follow the course in a regular way and they can interact thanks to the forum for every request.
Must I have a broad-band high-speed Connection?
No, the videos are on-demand and through a specific platform and so it is sufficient to have a normal broadband connection. Every video is encrypted with a specific algorithm that minimizes the bandwidth needed. Moreover, they are in variable bit rate so you can adapt the viewing experience to any speed of your system.
AXTONE ACADEMY
Become the new Axtone artist